Who do celebrities inherit their talents from? Of course, from their parents! As it turns out, there are more celebrity families in Hollywood than you think, it's just that stars don't always like to talk about it.
Huzy world has done its own research and found out that some famous people had very famous parents.
1. Nena Thurman — Uma Thurman's mother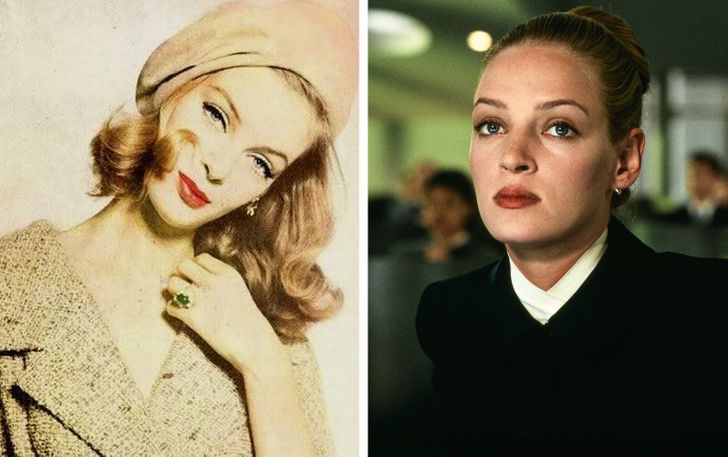 © umathurman / instagram.com, © COLUMBIA TRISTAR / Album/EAST NEWS
Few people know about this, but the actress' mother was a very famous and popular model. Nena was born into an aristocratic family and even held the title of Baroness. At the end of the 1950s, she moved to London and started to get a lot of attention. She was sought out for the cover of Vogue and other popular magazines, asked to take part in a lot of commercials, and so on. Some people say that Nena was even one of Salvador Dali's muses.
In 1965, Nena got married to Robert Thurman, a very unusual person, who was the first American man to become a Buddhist monk. He was made a monk by Dalai Lama himself. The family had 4 children, and Uma was among them. Every child got a Buddhism-related name. Now, Nena is 78 years old, she works as a manager of a Tibetan medicine center, and she is quite a famous psychotherapist. Do you think that Uma takes after her mother?
2. Blythe Danner — Gwyneth Paltrow's mother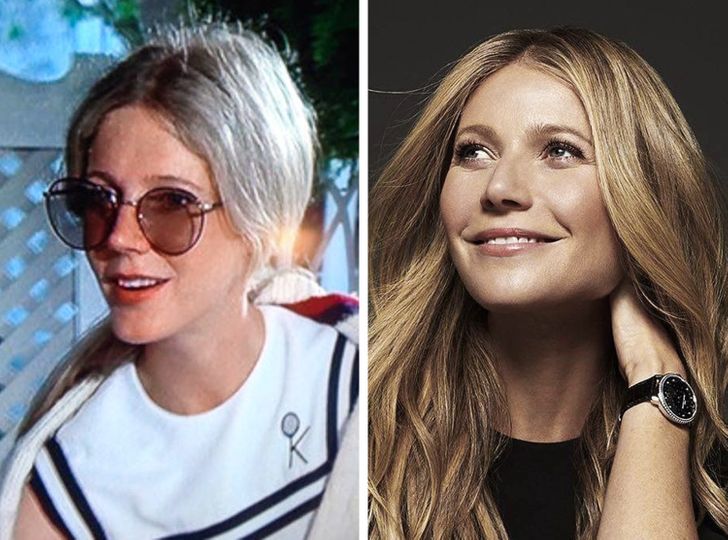 © Another Woman / Jack Rollins & Charles H. Joffe Productions, © Wiese/face to face/FaceToFace/REPORTER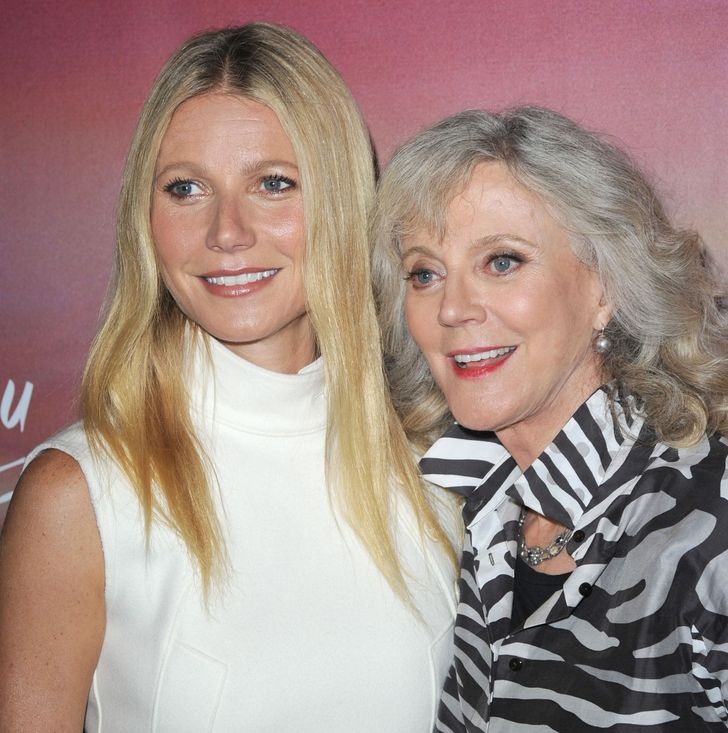 © McMullan/Sipa USA/East News
Blythe Danner started her career with roles in the theater and later she started to appear on TV: in the 70s and 80s she did a lot of TV series, and the most popular among them was Columbo. She was also in Woody Allen's movie The Other Woman and modern viewers might remember her from Meet the Fockers and Meet the Parents. Now, she is 76 years old and she still appears in some small roles in films and TV series.
3. Jon Voight — Angelina Jolie's father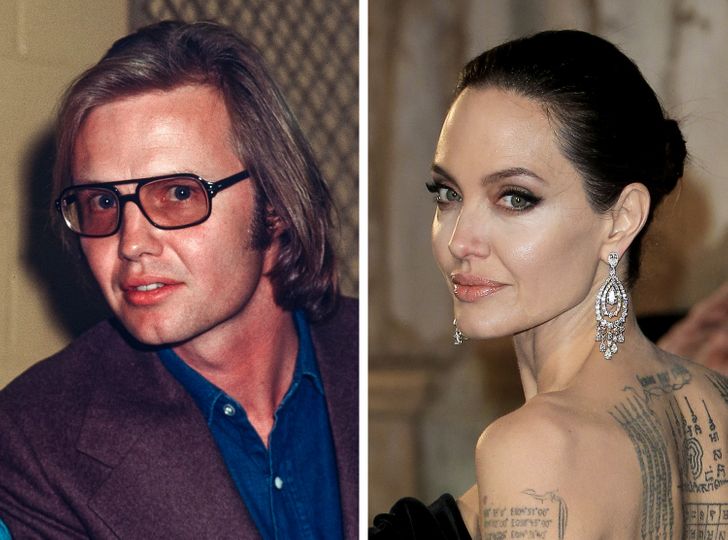 © LFI/Photoshot/East News, © Fred Duval / MEGA/EAST NEWS
Angelina Jolie's father is the famous Hollywood actor Jon Voight and he has a lot of awards, just like his daughter: an Oscar, a Golden Globe, and a BAFTA. His career was at its peak in the 70s and 80s: he starred in films like Midnight Cowboy, Coming Home, Heat, and many others. One of his latest roles was a part in Fantastic Beasts and Where to Find Them. He was Henry Shaw.
4. Ingrid Bergman — Isabella Rossellini's mother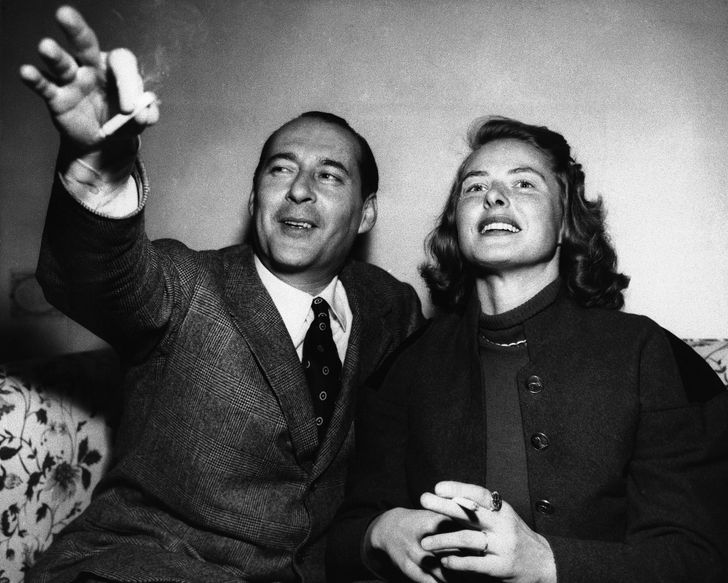 © ASSOCIATED PRESS/East News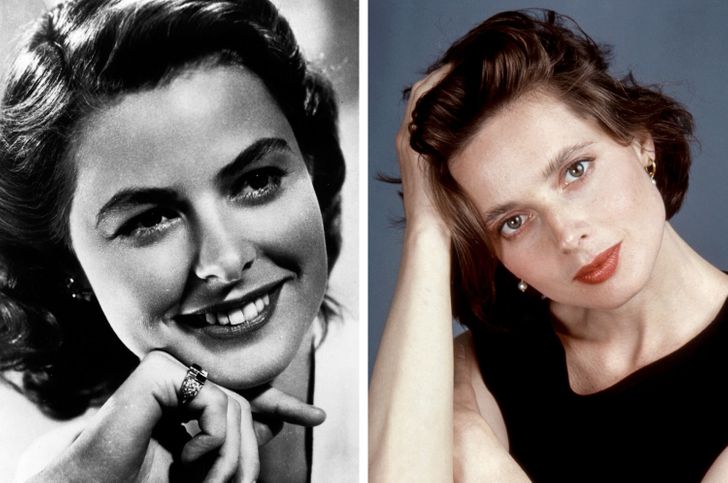 © Image supplied by Capital Pictures/EAST NEWS, © eastnews.ru
Isabella Rossellini is not only a famous actress, model, and the ex-wife of Martin Scorsese, but she is also the daughter of very famous people in the cinema world: Swedish actress Ingrid Bergman and Italian director Roberto Rossellini. One of Ingrid's best works was her part in the iconic movie Casablanca. The actress won an Oscar 3 times and she was one of the most successful actresses of her time.
Bergman's and Rossellini's romantic story was a hit in Hollywood: when they met, they were married to other people. Ingrid played a lot of roles in her husband's movies, but they were not very popular.
5. Keith Allen — Lily Allen's father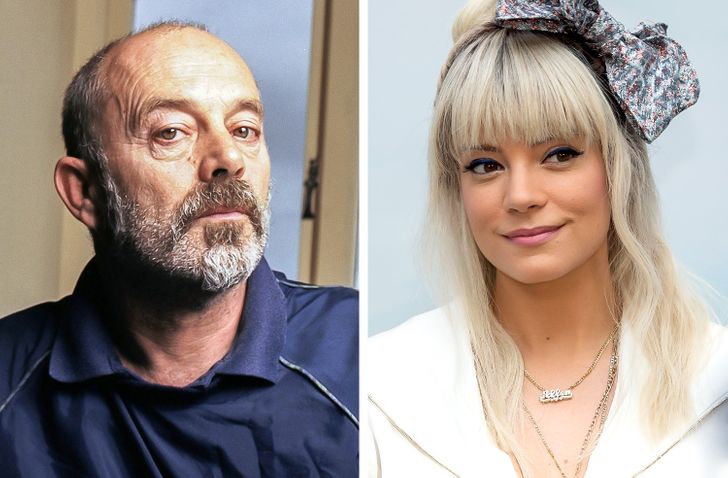 © Hainsley Brown / eyevine/EAST NEWS, © LAURENTVU/SIPA/EAST NEWS
Many Game of Thrones fans probably know that actor Alfie Allen who portrayed Theon Greyjoy is also a brother of a popular singer Lil Allen. As it turns out, the entire Allen family has some sort of a connection to the world of cinema: their father Keith Allen is a fairly well-known British actor, TV host, musician, and comedian. For example, he took part in the iconic film Trainspotting (1996) and appeared in a lot of TV series. Keith hasn't ended his career as an actor either, one of his recent works was Eddie the Eagle and Kingsman: The Golden Circle.
6. Jayne Mansfield — Mariska Hargitay's mother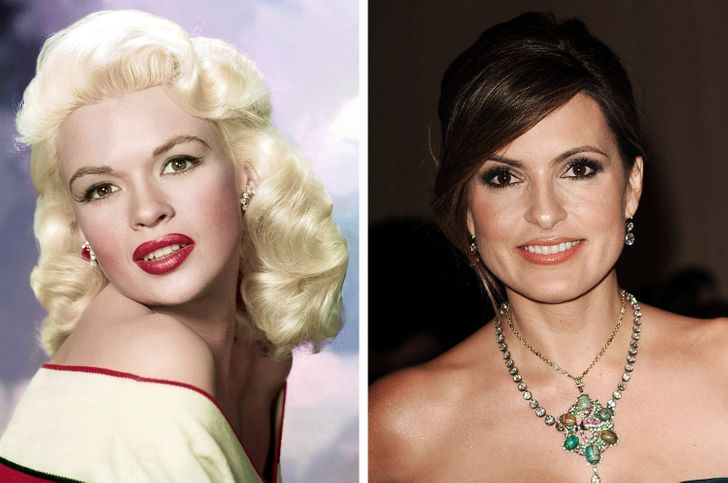 © ZAK BRIAN/SIPA/EAST NEWS, © Image supplied by Capital Pictures/EAST NEWS
In the 1950s, aside from Marilyn Monroe, there was another amazingly beautiful blonde woman in Hollywood and her name was Jayne Mansfield. She often played in movies and in Broadway shows and she wasn't shy about wearing some really revealing clothes (she often shocked the public with that) or taking part in photo shoots for Playboy covers. Jayne had 5 children, and Mariska Hargitay is one of them. She also became an actress and viewers probably know her from Law & Order.
Unfortunately, Jayne Mansfield's life was very short: at the age of 34, she died in a car accident.
7. John Barrymore — Drew Barrymore's grandfather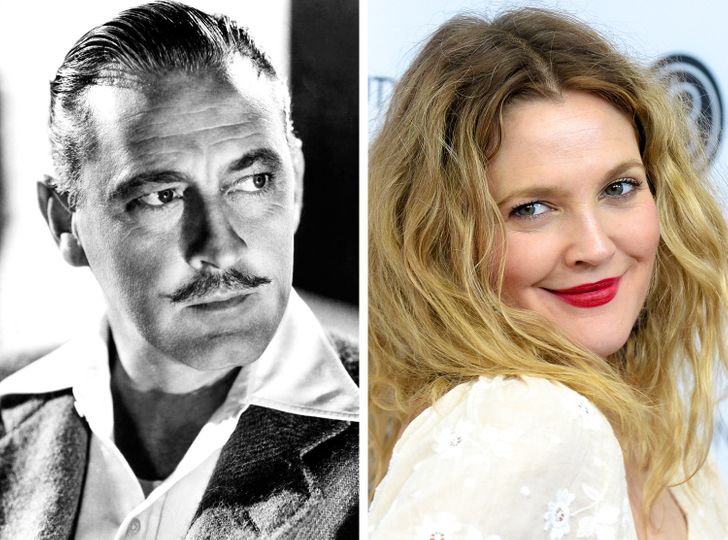 © eastnews.ru, © Gilbert Flores/Broadimage/EAST NEWS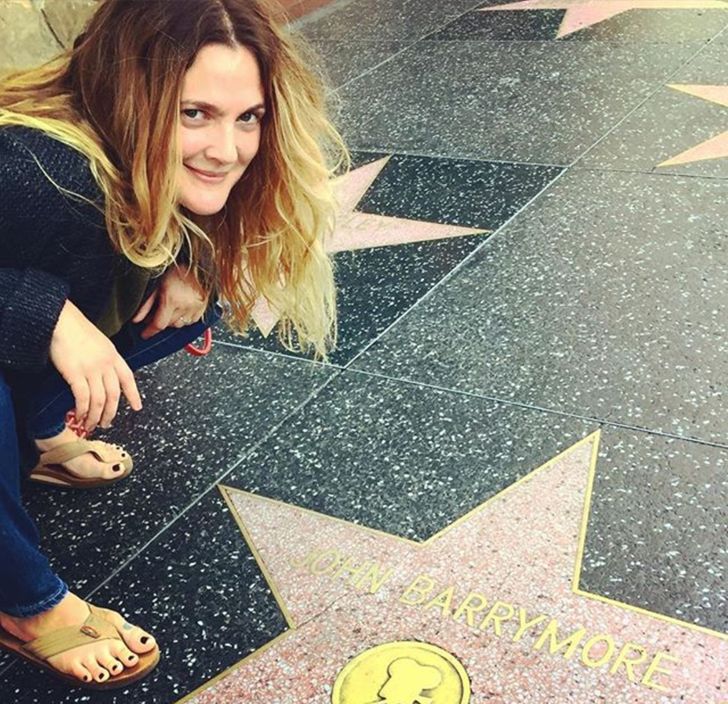 © Reporter
Drew Barrymore comes from a real acting dynasty. Her parents, uncle, and grandparents were actors, with the most famous of them being her grandfather, John Barrymore. He was born in a family of theater actors and he played in Shakespeare's plays, had roles in silents, and roles in more modern movies. Drew remembers that once, she posted a photo from the Hollywood Walk of Fame with her grandfather's star.
8. Yolanda Hadid — Gigi's and Bella's mother
Even people who are not very interested in fashion and the modeling business probably know the faces of the Hadid sisters: they are everywhere. As it turns out, their mother Yolanda Hadid also used to be quite a successful model. For 15 years, she took part in photo shoots, commercials, and she did runway shows. In 1994, she got married and had 3 beautiful children: Bella and Gigi have a brother Anwar, who is also a model.
In 2012, Yolanda was diagnosed with Lyme disease and she even wrote a book about her battle with it. By the way, her son and her daughter Bella also have it. On her Instagram, Yolanda often shares photos from the photo shoots her children took part in. So, this is a dynasty of models.
9. Billy Ray Cyrus — Miley Cyrus' father
It's pretty obvious who singer Miley Cyrus inherited her great voice from: most likely from her father Billy Ray Cyrus. He started his music career at the end of the 90s and he is still a very successful country singer. Billy Ray Cyrus released 13 studio albums and at the beginning of the 2000s, he did some acting work too. By the way, Miley's brothers and sisters also play music: her sister Noah released a mini-album in 2018 and she is trying to become popular too.
10. Maye Musk — Elon Musk's mother
The famous millionaire, investor, and businessman was raised by an amazing and energetic woman Maye. When she was young, Maye was the finalist of the Miss South Africa beauty contest (the family lived in South Africa) and soon afterward her modeling career started to develop quickly: she did a lot of magazine covers and commercials. She is still doing modeling now even though she is 70 years old. And she is also a nutritionist. Thanks to the success of her son Elon, Maye is probably more popular now than ever and we just couldn't help but include her into our list: she is too cool and charming!
Whose family ties surprised you?